The Fred Eaglesmith Show Starring Tif Ginn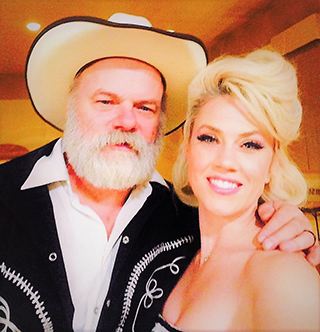 Friday April 5, 2019 - 8:00 PM


The Fred Eaglesmith Show Starring Tif Ginn
Fred Eaglesmith can talk to you about almost anything. Chances are, he's had that car, tractor, job, relationship, idea, and hat. But throughout his life and experiences there is always one thing that has remained the same: his undeniable gift for writing a song. Aspiring songwriters and performers of all ages call and write Fred with questions on how to have a career like his.
Eaglesmith is a veteran of the music industry and at the same time is about as far away from actually participating in today's music industry as one could be. Never operating within anyone's boundaries, he continues to set the standard for independent artists everywhere.
After all these years touring the United States, Canada, and Europe, having his songs covered by some of the biggest names in music, and appearing on "The Late Show with David Letterman" – the enigmatic, countrified, Rock n' Roll troubadour, Fred Eaglesmith, is carrying on with musical wife Tif Ginn.
Tif Ginn is a gutsy, amazing singer and a transcendent songwriter who has spent most of her life touring and playing music. Her impressive, sultry vocals and glorious harmonies with Fred, along with her multiple instrument additions to the show will have you in awe. This girl has it all, including Fred.
- Cabaret Table Seats are ASSIGNED- GENERAL ADMISSION section includes row seating & balconiesGeneral Admission: $33 incl feesCabaret Table Seats: $35 incl fees**AT THE DOOR: $35 incl fees**