Robert Young presents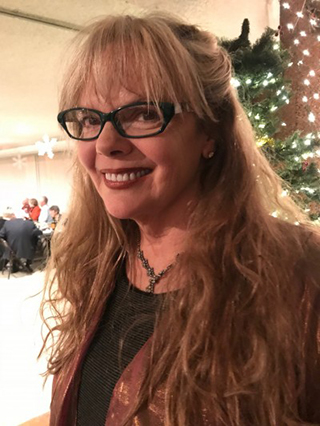 Wednesday June 5, 2019 - 8:00 PM
Carrie Alice Williams Concert
"
As the brother of Neil Young, the internationally acclaimed singer and songwriter, I have been approached for decades by many very talented artists seeking access to the entertainment industry hierarchy. It is enjoyable to meet them and, when possible, assist them in their careers.
Carrie Alice Williams will be in concert on June 5, at Market Hall Performing Arts Centre in Peterborough, ON. Recently, at the private "shindig" subsequent to the marriage of my brother and Daryl Hannah, Carrie played and sang her song, How 'Bout The Moon , to an audience that included Joni Mitchell and many, many, very accomplished artists from various genres. All in all, about 140 people were enthralled by Carrie's vocal performance and musicianship.
"She nailed it, Bob," said Tim Mulligan who has done Neil's sound since about 1972.
At a private gathering at the hotel later in the evening Neil and Lukas Nelson ( Promise Of The Real ) spoke admiringly of the sophistication of her piano playing. " How 'Bout The Moon " is one of many great songs.
Carrie has recorded at Neil's studio in California. Her talent is exceptional. The poetic depth in her songwriting is in the same league as accomplished and recognized artists. Joni Mitchell inspired her and was there to talk with Carrie after Carrie sang her song. Of all those who have crossed my path, she is the one whose talent is magnetic.
In late January, she opened two acoustic shows for Neil in Minneapolis, MN. So, to all aspiring and established singer songwriters, musicians, and music lovers in the Peterborough area and elsewhere, I suggest you attend Carrie Alice Williams' concert At Market Hall. You will enjoy it.
"
- Bob Young
carriealicewilliams.com
- Cabaret Table Seats are ASSIGNED- GENERAL ADMISSION section includes row seating & balconiesRegular: $37 incl feesCabaret Table Seats: $42 incl fees