Artist Life Stories – 2019/2020 series presented by Market Hall Performing Arts Centre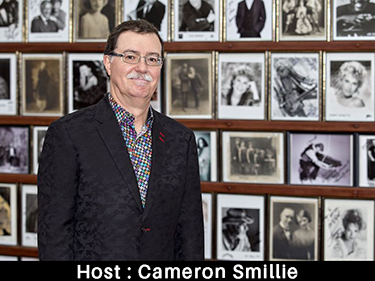 Artist Life Stories – 2019/2020 series presented by Market Hall Performing Arts Centre



Tuesday November 26, 2019 - 8:00 PM

- Maureen Jennings: Murdoch and Beyond
Tuesday January 21, 2020 - 8:00 PM

- Valdy: Celebrating 50 Years of Touring
Tuesday September 29, 2020 - 8:00 PM

- Murray McLauchlan: Getting Out of Here Alive
A perfect evening that features an in-depth conversation with the artist, followed by a Q & A and up close and personal meet and greet. A perfectly mixed cocktail - 3/4 conversation and 1/4 music and/ or videos, with a dash of the unexpected.
The series is hosted by Brantford's
Cameron Smillie
, who has spent most his career presenting performing arts events at theatres.
He is co-founder of Live at the Hippo Events Inc., director of touring for Canada's Ballet Jorgen, an executive producer, a business manager and was recognized as agent of the year for 2017 by the Canadian Arts Presenting Association.
Regular: $30 incl fees