Public Energy presents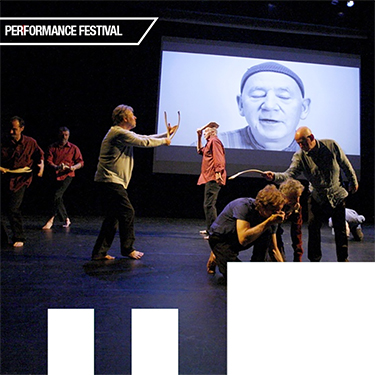 Attention Emergency #23 tickets holders. Unfortunately all performances will have to be reschdeduled due to the current situation with the COVID-19 pandemic. Please hold on to your tickets and await the announcement of a new date. We appreciate your patience as we work through this matter.

Emergency Festival #23

The Emergency festival – now in its 23rd year – is a cornerstone of support for local artists creating new works of new dance, theatre and performance.

Program A @ The Theatre On King (171 King St)
Friday April 3, 2020 - 8:00 PM - TO BE RESCHEDULED
Saturday April 4, 2020 - 2:00 PM - TO BE RESCHEDULED
Saturday April 4, 2020 - 7:00 PM - TO BE RESCHEDULED

Program length: 50 minutes

Getting my Mords Wixed – Hermione Rivison
Aging, Disability and Difference World-Making – Nadine Changfoot
A Song for Evermor – Concept and project design by Anne Jaeger; Performance and choreography by Kate Story and Ryan Kerr

GENERAL ADMISSION

Regular: $17 incl fees


Program B @ Market Hall Performing Arts Centre (140 Charlotte Street)
Saturday April 4, 2020 - 3:30 PM - TO BE RESCHEDULED
Saturday April 4, 2020 - 8:30 PM - TO BE RESCHEDULED
Program length: 70 minutes
Lungs & Leaves – Dreda Blow
Fat.Girl.Riot – Kristal Jones
The Clarity of Brightness – Wes Ryan
The Book of Miles: Genesis – Paul Epstein
Bonestories – Irèni Stamou

GENERAL ADMISSION

Regular: $18 incl fees