Fly Me to the Moon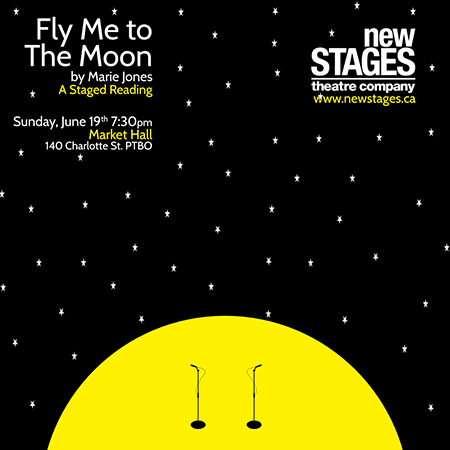 Sunday, June 19 • 7:30 PM

New Stages proudly presents a one-night-only staged reading of the hilarious play FLY ME TO THE MOON by Marie Jones, featuring the inimitable duo of Linda Kash and Megan Murphy.

Two caregivers of an 84-year-old Sinatra fan are faced with a dilemma when their patient dies on pension day and comedy ensues. Beyond the laughs, the play raises poignant questions about how to properly care for an aging population, and the need to adequately compensate the people who provide care. What could be more timely?

New Stages is thrilled to be returning to Peterborough's stages for the first time since March 2020. We hope you will join with us for a great night of theatre.