Sweat by Lynn Nottage Presented by New Stages Theatre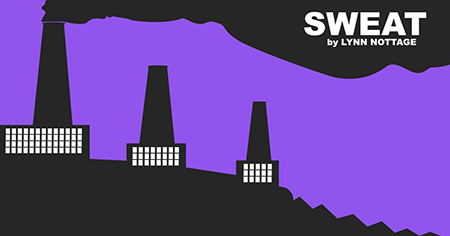 Sunday, June 11 • 7:30 PM
New Stages proudly presents a one-night-only staged reading of SWEAT by Lynn Nottage, an unforgettable play for unprecedented times.
Winner of the 2017 Pulitzer Prize, SWEAT is a chilling and timely play that tells the story of a group of colleagues in Pennsylvania whose fortunes rapidly decline between 2000 and the 2008 financial crisis.
A devastating account of American industrial collapse and the racial and class tensions that shatter the surface when people become desperate and feel their backs against the wall. You won't want to miss this visceral night of theatre!
Want to know more? Visit
www.newstages.ca
or like us on
Facebook
.