Sweat by Lynn Nottage Presented by New Stages Theatre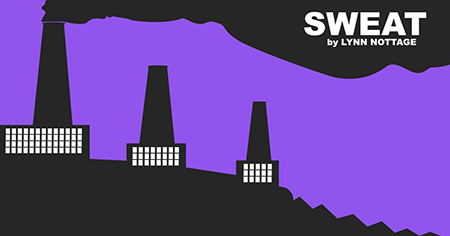 Sunday, June 11 • 7:30 PM
New Stages proudly presents a one-night-only staged reading of SWEAT by Lynn Nottage, an unforgettable play for unprecedented times.
Winner of the 2017 Pulitzer Prize, SWEAT is a chilling and timely play that tells the story of a group of colleagues in Pennsylvania whose fortunes rapidly decline between 2000 and the 2008 financial crisis. A devastating account of American industrial collapse and the racial and class tensions that shatter the surface when people are desperate. A must-see for Peterborough audiences.
The incredible cast includes: Christopher Allen, Andrew Chown, Beau Dixon, Kait Dueck, René Escobar Jr., Catherine Fitch, Tony Munch, & Ordena Stephens-Thompson.
Content Advisory: This play contains themes of racism and uses words that are offensive and demeaning, including the n-word. Recommended audience: 14+.
Visit
www.newstages.ca
for more information.