Stephen Sondheim: A Celebration - Narrated by Beth McMaster Presented by New Stages Theatre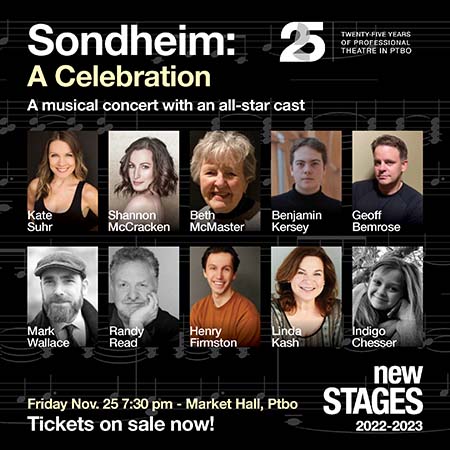 Friday, November 25 • 7:30 PM
New Stages proudly presents a one-night-only musical concert paying tribute to Stephen Sondheim, the most profound influence on musical theatre in the past century.
On the one-year anniversary of his death, please join us for this unforgettable night of music as some of Canada's best performers gather to celebrate Sondheim's life and music, and the way his influence has shaped us all.
Want to know more? Visit
www.newstages.ca
or like us on
Facebook
.