In From The Cold 2022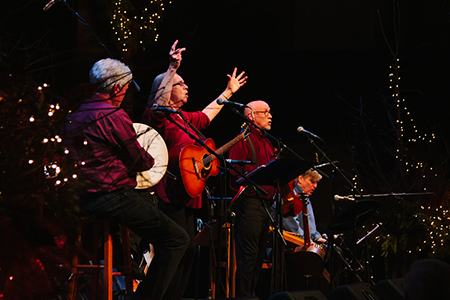 December 9 & 10 • 8 PM

Now in its 23rd year, In From the Cold is a unique musical event that, for many fans, kicks off the Christmas season. In From the Cold features beautiful seasonal music you'll never hear anywhere else—dancing with stringed instruments and dressed in gorgeous wraparound harmony. Come and enjoy enchanting Christmas and winter songs from different countries and genres along with traditional carols brought to new life by some of Peterborough's finest roots and folk musicians, all of it rendered in an engaging kitchen party atmosphere. All proceeds are donated to the YES Shelter for Youth and Families.