Peterborough Beatlemania!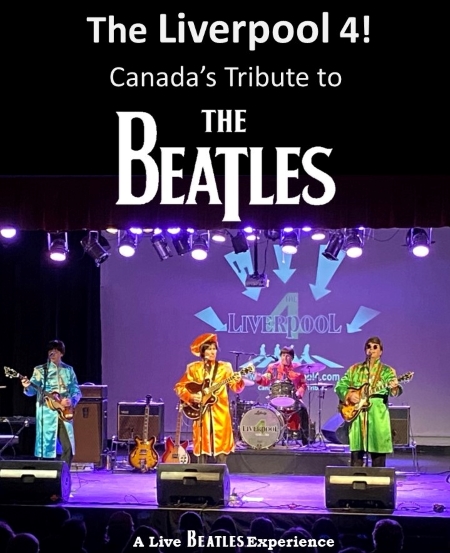 Saturday, June 24 • 8 PM

Join us at The Market Hall in Peterborough for a truly unforgettable show! The Beatles – From early Ed Sullivan to Let it be, you'll get all the hits. Experience a live Beatles show through all eras of their career, live on stage with their high energy, impeccable musicianship, showmanship, and humour.

The Liverpool 4, Canada's Tribute to The Beatles has been delighting audiences for nearly two decades with their live high energy performance! They have played thousands of shows across North America including appearances with Global TV morning show, Maple Leaf Gardens, Universal Pictures, The British Isle's shows as well as countless theaters and festivals.

The show performance is 2 acts with a 20-minute intermission. It must be seen to be believed. Come together and sing and dance along, clap your hands, stomp your feet, or just rattle your jewelry!