The Peterborough Pop Ensemble 2023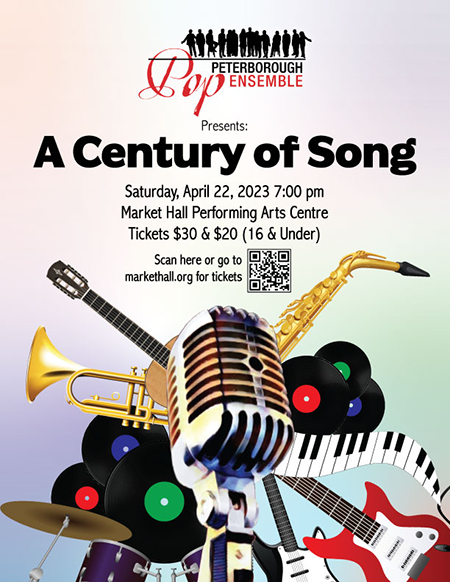 Saturday, April 22 • 7:00 PM

"A Century of Song" features music starting from the 1920s, and every decade right up to the 2020s. This concert will highlight some of the best of the Ensemble's repertoire including jazz standards, gospel, pop, Songs of WWII, Motown, and so much more! With a little something for everyone, this concert is sure to have you tapping your toes, dancing, and singing along. We are thrilled to have our awesome band of Barry Haggarty, Andrew Affleck, Curtist Cronkwright, Sean Hully, and Janina Kraus joining us.