The Anne Shirley Theatre Company Presents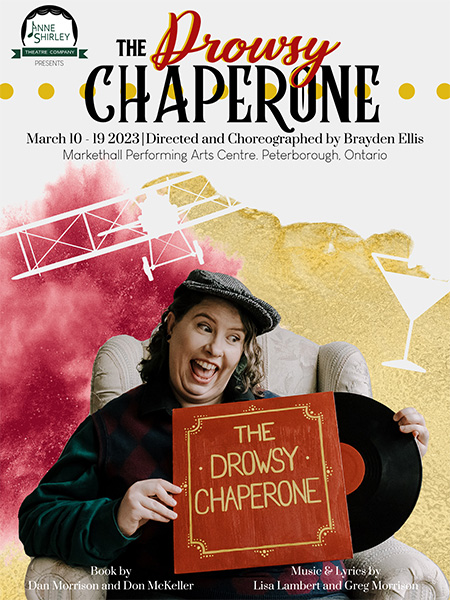 March 10 - 19

Directed by Brayden Ellis, The Drowsy Chaperone, proudly presented by Anne Shirley Theatre Company, immerses you into the world of musical theatre. In a little apartment, a man plays his favourite musical from the 1920s', the recording comes to life, and our show begins. We are instantly immersed in the hilarious tale of a glamorous bride and her uproarious wedding day, complete with an inept best man, a desperate theatre producer, a not-so-bright hostess, gangsters posing as pastry chefs, a misguided Don Juan, and an intoxicated chaperone. Thrills
and surprises take both the cast (literally) and the audience (metaphorically) soaring into the heavens. Winner of 5 Tony Awards, including Best Book and Best Original Score, The Drowsy Chaperone is a comedic Jazz age musical featuring one show-stopping song and dance number after another, poking fun at all the tropes of the musical theatre genre.