Mae Valenzuela and With This Light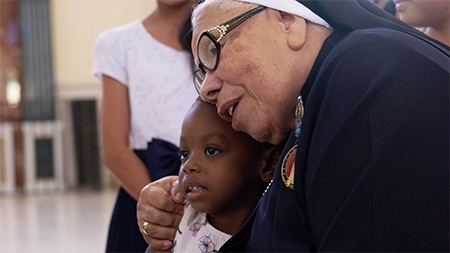 Wednesday, May 3 • 7:00 PM
Doors Open at 6:15 PM

Friends of Honduran Children presents the documentary film "With This Light" During her 70 years as a nun, Sister Maria Rosa Leggol helped over 87,000 Honduran children escape poverty and violence through an ecosystem of social, educational and entrepreneurial projects, inspiring an international network of supporters to expand her work. This evening will also welcome Mae Valenzuela whose life work has been to connect people to the children in the orphanages in Honduras. Mae will speak about her work in Honduras.