Material Girls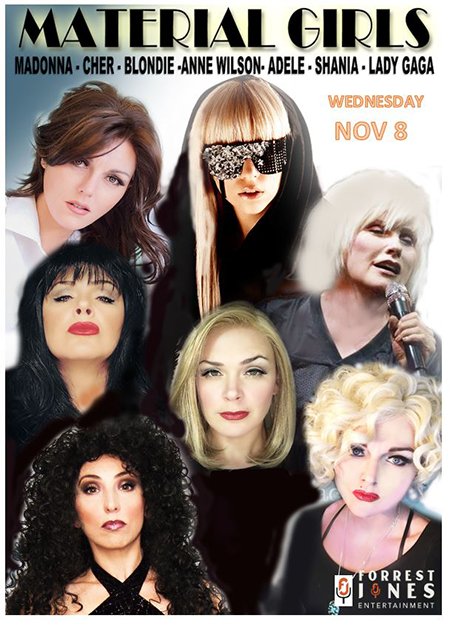 Wednesday, November 8 • 7:30 PM

Material Girls features tributes to Lady Gaga, Adele, Madonna, Blondie, Shania, Ann Wilson, Alanis & Cher.

This spectacular show captures the elegance and essence of all of these mega stars in one concert experience. Their voices are spot on and their looks may actually have you thinking that they're actually the artists themselves. This show is a BLOCKBUSTER of entertainment – not to be missed.

Combine the Material Girls of yesterday and today, take the diva experience to a whole new level. This is a Perfect Ladies Night Out!!