Your Family Health Team Foundation presents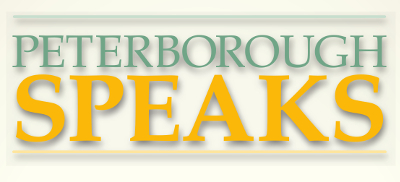 Thursday, March 1st 2018
7th Annual Peterborough SPEAKS
Everyone has a story - join Your Family Health Team Foundation in celebrating the lives and work of some of our community's most vibrant and innovative people! SPEAKS is an evening of story-telling and Q&A in support of our mission to help Bridge the Gap for expert community healthcare provided by Peterborough Family Health Team.


Your Family Health Team Foundation supports patients in the community who rely on expert, compassionate care delivered by the Family Health Teams by raising funds for specialized programs, research, capital equipment, training and continuing education for healthcare providers. The Foundation relies on the generosity of donors and community partners to help patients at all stages in life and continues to accomplish the mission that the Sisters of St. Joseph's set in motion more than 30 years ago: Bridging gaps in community healthcare.


GENERAL ADMISSION

Regular: $43 incl fees
Group Rate (10 or more): $33 incl fees*
*Group Rate does not apply automatically. You may apply the discount after 10 or more tickets are in cart.