Public Energy Presents Nomada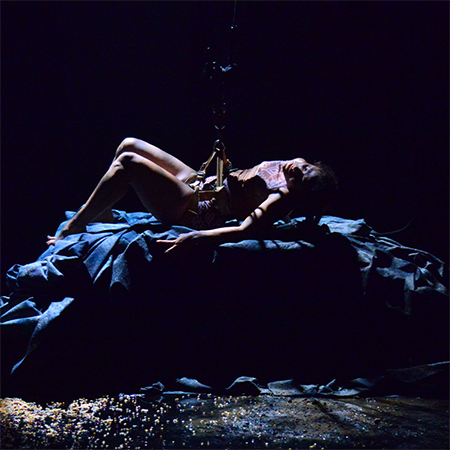 Friday, April 5 • 7:30 PM

Co-created by Diana Lopez-Soto and Alejandro Ronceria
Performed by Diana Lopez-Soto

Nomada brings together contemporary indigenous dance, aerial dance and installation art. It is a journey inspired by personal stories of displacement, rituals of water, cycles of sustainability and the connections of our bodies to land. Nomada is supported by the CanDance Network commissioning program, with five presenters across Canada taking part. They are Public Energy Performing Arts (Peterboorugh), Canadian Stage (Toronto), Danceworks (Toronto), Crimson Coast Dance Society (Nanaimo), PuSh International Performing Arts Festival (Vancouver).