Paul DeLong's ONE WORD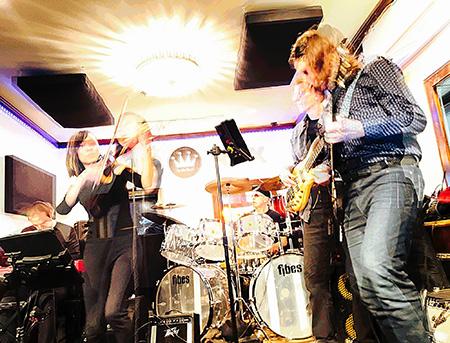 Thursday, October 26 • 7:30 PM
An unforgettable night of 70's JAZZ FUSION with Paul DeLong's ONE WORD
Juno Award winning drummer, and multi-platinum artist,
Paul DeLong
, best known for his work Kim Mitchell, Brass Transit, Lighthouse, David Clayton-Thomas (Blood, Sweat and Tears) and more, comes to Market Hall with his legendary jazz-fusion band, ONE WORD. Playing music from the Mahavishnu Orchestra, Jeff Beck, The Weather Report, Jean-Luc Ponty, Return To Forever and more, this is a night not to be missed!
Together for five years, the band is a seamless fit of five extraordinarily talented artists….Victoria Yeh (electric violin), Marco Luciani (keyboards), Steve Lucas (bass), Michael Murray (lead guitar) and Paul DeLong (drums and percussion).
Learn more at
https://pauldelong.com/paul-delongs-one-word/
Pre-show dinner special available at Amandala's Restaurant downtown. Table seating also gets a VIP pre-show meet and greet with the band.Amandala's Restaurant
- 3-course fine dining experience for just $75 on show night. Call (705) 749-9090 for reservations
Holiday Inn Peterborough Waterfront
- special room rate of $155 and free parking on show night if booked by Sept 25th. Call (705) 743-1144 and ask for the "Paul DeLong's ONE WORD Show" special or
book online
.