Victoria Yeh's Timeless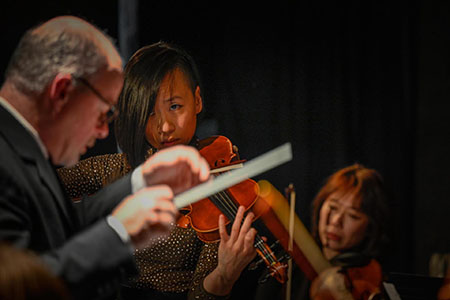 Thursday, December 21 • 8:00 PM
The perfect holiday gift to share with your family & friends!
Internationally acclaimed violinist, Victoria Yeh, presents "
Timeless
" - the final concert of her Travel By Sound 2023 series. Celebrate Winter Solstice with an evening that will lift your spirit out of the darkness of the longest night of the year.
Learn more at
https://victoriayeh.com/timeless/
Music From:
Piazzolla
's Four Seasons in Buenos Aires
Vivaldi
's Winter from The Four Seasons
Yeh
's Winter in Canada
plus brand new music from Victoria Yeh and
Mike Graham
(guitar)
Featuring the
Spirit Awakens Orchestra
, an 11-piece string orchestra
Concertmaster Natalie Wong
Conductor John Kraus
Make It An Experience! Ticket holders get access to exclusive dinner and hotel specials on show night.Amandala's Restaurant
- 3-course fine dining experience for just $75 on show night. Call (705) 749-9090 for reservations
Holiday Inn Peterborough Waterfront
- special room rate of $155 and free parking on show night if booked by Sept 25th. Call (705) 743-1144 and ask for the "Timeless" room block or
book online.