Steady Production presents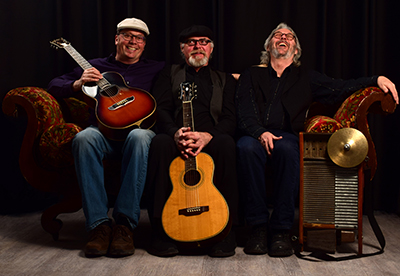 Saturday October 10, 2020 - 8:00 PM
Jackson Delta: True And Blue

Unfortunately with Stage Three reopening in Ontario still limiting indoor gatherings to 50 people, Jackson Delta and Market Hall have mutually agreed to cancel the show.

But in the true spirit of show business it appears the show will go on.

Black As Knight Productions (Al Black), in partnership with SLAB Productions (Phil Connor), are going to produce two outdoor shows at Northview Gardens. They will take place on the afternoons of 11 and 12 October 2020; 3 - 6 PM.
The shows will feature an added bonus ... an opening set by Rick Fines featuring songs from his new CD, Solar Power Too.

Each show will be limited to 50 ticket holders strictly adhering to all Stage Three Reopening protocols for outdoor gatherings and live musical performance.
You can visit Northview Gardens website here to see their location and facilities.

If you wish a ticket refund, we will process it immediately .. but ... if you wish to attend the Northview Gardens shows, I can, with your permission, transfer your tickets and contact information to Black As Knight Productions. Please email boxoffice@markethall to request your refund or transfer your ticket.

If we have not heard back from any ticket holder by the 15 September, we will refund your ticket purchase on the 16 September 2020.

We are disappointed that we had to cancel the show here at Market Hall, but glad to see that the show will still happen.

If you have any questions about Northview gardens or want more information about the outdoor show in general, please contact Al Black at drumsnharp@gmail.com
Stay safe and Market Hall will be here waiting for you when circumstances allow.